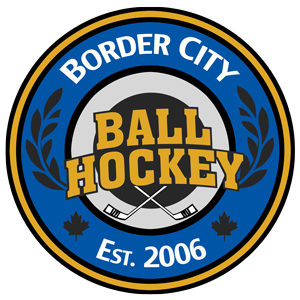 OFFICIAL REGISTRATION FORM
Please fill out and submit this form to bordercityballhockey@gmail.com and pay below. Registration will only be processed if payment is received by the deadline.
Register Now -

(open registration)
Border City Ball Hockey presents the 3rd Annual Brombal Ball Hockey Bash Street Hockey Tournament. Registration for the event is limited to 16 Adult Teams, so register early to guarantee your spot.
When: Saturday September 23rd, 2017
Where: Central Park Tennis Courts [9:30 am to 5:30pm]
Format: 4-on-4 (plus goaltender)
Games: 3 games guaranteed

Registration Information:
Cost: $175.00/Team of 7
Deadline: Wednesday September 6th, 2017 @ 3 pm, all entries after this date are subject to a $25.00 late fee.
Proceeds from the tournament will be donated to Camp Brombal Youth Program presented by the Windsor Police Service.
Refreshments & Food/Snacks available.
Spectators are welcome.
*Like other participatory sporting events, The Brombal Ball Hockey Bash operates under a strict no – refund policy. The reason for this policy is that as soon as a team has registered, organizers make commitments based on registration (t-shirts, player packs, etc.) As a result, refunds will not be granted once your team has been registered. Registered players can be changed though any time up until your first game is played.